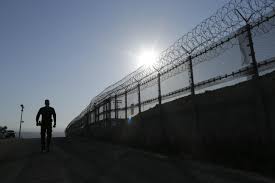 As I described in a recent Backgrounder, the U.S. homeland security establishment — under Republicans and Democrats alike — has long regarded the notion that terrorists could infiltrate through the nation's land borders and later attack as a real thing. Congress and those who do homeland security for a living have quietly worried about this enough, anyway, to justify years of treasure and effort in largely unknown and unheralded operations to reduce this immigration-related terrorism threat.
They have worked at it in tandem ways: First, by investigating and arresting the foreign-based human smugglers who run extreme long-haul transport operations that routinely bring in to the Southwest border migrants from terrorist-harboring nations of the Middle East, North and East Africa, and South Asia. These smuggling networks are a high-value target because they demonstrate a capability for Islamist terror operatives to reach the southern border, as many have in Europe. This counterterrorism mission has fallen to the men and women of ICE's Homeland Security Investigations (ICE-HSI) division, as I'll soon show.
The second way is that Border Patrol and CBP inspectors on the border tag apprehended migrants in a higher risk category known as "special interest aliens" (SIAs) and put them through an enhanced national security screening regimen.
Investigating the smugglers and screening their clients are two distinct operations that work in tandem. The screening at the border improves the chances of knowing if a given SIA poses a terrorism problem and, at the same time, can produce intelligence information ICE-HSI can use to go after smugglers. ICE-HSI does these investigations in joint partnership with the Justice Department's Criminal Division under the Extraterritorial Criminal Travel Strike Force program.
None of this is very well known and only rarely attracts shallow media coverage. But every once in a while, a public glimpse of this counterterrorism struggle is made possible when ICE-HSI makes a bust, and all you have to do is look, which we'll now do, to see what the most recent two SIA smuggling busts have to offer.
The first smuggler is Jordanian-Mexican Moayad Heider Mohammad Aldairi. The other is a Pakistani national named Sharafat Ali Khan who operated out of South America.