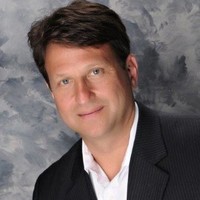 Todd Bensman currently serves as the Texas-based Senior National Security Fellow for the Center for Immigration Studies (CIS), a Washington, D.C. policy institute for which he writes and speaks about the nexus between immigration and national security. He also writes regularly about terrorism-related homeland security matters for PJ Media and other publications, and he is currently invited to teach terrorism as an adjunct lecturer for Texas State University in San Marcos, Texas.
For nearly a decade prior to joining CIS in August 2018, Bensman led counter-terrorism intelligence efforts for the Texas Department of Public Safety's Intelligence and Counterterrorism Division and its multi-agency fusion center. Prior to his homeland security work, Bensman worked for more than 23 years as a journalist, covering national security extensively after 9/11 for major newspapers and earning two National Press Club awards for his foreign reporting. He has worked more than 25 countries ranging from China and Africa to the Middle East and throughout Central America and Mexico.
Intelligence Work
In 2009, Bensman left journalism to join the Texas DPS, where he worked in concert with federal homeland security and U.S. Intelligence Community agencies to identify and mitigate terrorism threats. He designed and directed collection operations that fed into the Intelligence Community, prompted or advanced federal counterterrorism investigations, and produced confidential human sources. He routinely briefed senior DPS leadership, and state and national elected leaders about threats related to both domestic and international extremism in Texas, often in relation to the Texas-Mexico border. Among his original programs was a specialized effort to help federal partners disrupt human smuggling networks transporting migrants to the U.S. land border from countries where Islamist terrorist organizations are active. Bensman held a Department of Homeland Security-sponsored clearance through 2018 and worked frequently with FBI Joint Terrorism Task Forces throughout Texas, ICE Homeland Security Investigations, the FBI's Terrorist Screening Center, the National Targeting Center, DHS Intelligence & Analysis Division, and the National Counterterrorism Center.
Journalism Background
Prior to his government experience, Bensman worked on staff for The Dallas Morning News, CBS, and Hearst Newspapers, covering the FBI, federal law enforcement and serving on investigative teams. He reported extensively on national security issues after 9/11 and worked from more than 25 countries in Latin America, the Middle East, and Africa. As an investigative special projects reporter in Texas, he authored long-form public service stories with emphases on border security related to illegal immigration and Mexico's drug war. His reporting on human smuggling from Muslim-majority countries, Mexico's drug war, and cross-border gun smuggling to cartels earned two National Press Club awards (2008 and 2009), an Inter-American Press Association award, and two Texas Institute of Letters awards recognizing Bensman's border coverage for high excellence in newspaper reporting. His reporting spurred numerous federal investigations, indictments and convictions.
During the early 1990s, he reported on the Gulf War, to include scud missile attacks and refugee issues, from Israel, Egypt and Jordan. He went on to cover Eastern Europe from Prague, to include armed conflict in Moldova, and then went on to spend nearly a year covering warfare in Bosnia and Croatia. He he provided frequent dispatches from the siege of Sarajevo during active hostilities.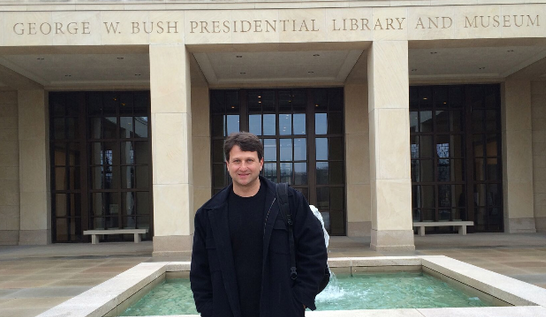 Education
Bensman holds two master's degrees, one an M.A. in Security Studies from the Naval Postgraduate School, Center for Homeland Defense and Security (2015, Outstanding Thesis designee). He also holds an M.A. in Journalism from the University of Missouri School of Journalism (2009). He holds an undergraduate degree in journalism from Northern Arizona University. In 2017, he completed a 350-hour State of Texas Command College leadership program sponsored by the Texas Department of Public Safety.