Parsing Immigration Policy Podcast, Episode 6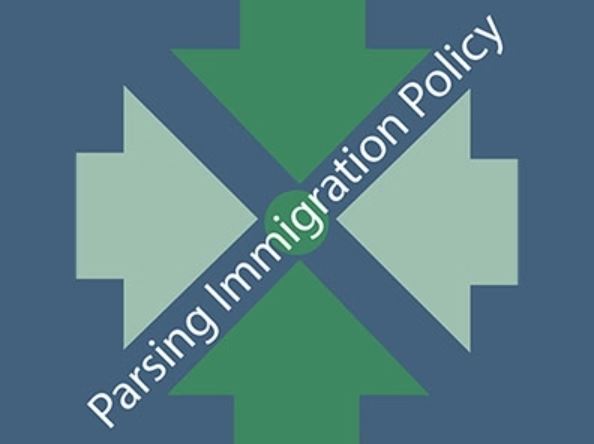 Summary
Todd Bensman, the Center's Senior National Security Fellow, traveled to the Rio Grande Valley in South Texas to investigate how the Border Patrol, Texas National Guard, and Texas Department of Public Safety are handling the influx of illegal immigrants. Having viewed this area – ground zero for illegal immigration crossings – by water, air, and land, Bensman shares his observations on enforcement at the border, where federal law enforcement has been ordered by the Biden administration to stand down, and now spends more time processing and welcoming illegal immigrants than apprehending them. Bensman and the host of Parsing Immigration Policy, CIS executive director Mark Krikorian, share their views on the normalization of federal agents passively observing and even facilitating mass illegal entry. Is the federal government in effect running an enterprise jointly with the Mexican smugglers?
Krikorian concludes this episode by highlighting a recent push by the U.S. Chamber of Commerce, possibly the most powerful lobby group in the nation, to expand the U.S. workforce through immigration at a time when millions of adult Americans are looking for work or not even in the job market at all. Just a reminder that the lobbying forces behind the push for high immigration do not advocate for American workers.
Host
Mark Krikorian is the Executive Director of the Center for Immigration Studies.
Guest
Todd Bensman is the Center's Texas-based Senior National Security Fellow. He is the author of "America's Covert Border War: The Untold Story of the Nation's Battle to Prevent Jihadist Infiltration", the untold story of a secret American border program created to prevent terrorist infiltration over border with Mexico.
Prior to joining CIS in August 2018, Bensman led homeland security intelligence efforts for nine years in the public sector. Bensman's body of work with policy and intelligence operations is founded on more than 20 years of experience as an award-winning journalist covering conflicts worldwide.
Follow
Follow Parsing Immigration Policy on Ricochet, Apple Podcasts, Amazon Music, Spotify, Stitcher, Google Podcasts