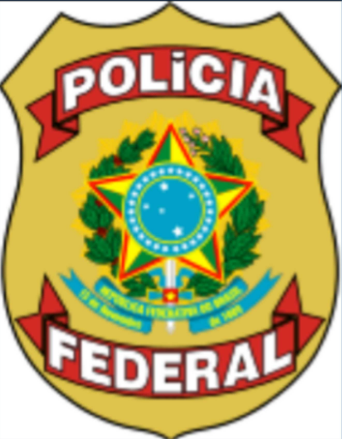 A recent U.S.-Brazil operation busted three human smugglers, a Somali, Algerian and Iranian, bringing migrants to the southern border (including at least two terrorist suspects) from "countries of national security interest" in the Middle East, the Horn of Africa and South Asia. ICE-HSI and its partners have really had quite a year in counterterrorism, as this was only the most recent in a series of similar smuggler busts in the last year that should be noted amid national debate about illegal immigration that often ignores this aspect of it.
By Todd Bensman as originally published August 27, 2019 by the Center for Immigration Studies
U.S. homeland security agencies have long regarded illicit migration to U.S. land borders from Muslim-majority countries of the Middle East, South Asia, and North Africa as associated with the threat of infiltration by violent Islamic extremists. So much so that after 9/11, the U.S. government passed legislation that required smuggling interdiction programs to specifically counter long-distance smuggling networks that enable migration from such countries through Latin America.
One of the main efforts to reduce that risk was the deployment of ICE-Homeland Security Investigations (ICE-HSI) throughout Latin America, backed by the intelligence efforts of other outfits, such as the U.S. Southern Command, to take apart the long-haul human smuggling networks that routinely transport migrants from Muslim-majority nations to the southern border, including many flagged by intelligence reporting as terrorist suspects.
The last year has been particularly good for breaking bridges that connect regions like the Middle East to America's border. The most recent damage was doled out last week when Brazilian federal police in Sao Paulo rolled up three notorious smugglers: a Somali, an Algerian, and an Iranian based in Brazil. They were responsible for transporting immigrants from countries of national security concern to the U.S. southern border for years, including, according to Brazilian media, "two Somalis arrested by the US police over suspected terrorism". Hence the homeland security importance of targeting special interest alien (SIA) smuggling networks like these.
The joint U.S.-Brazil investigation eventually showed the smugglers were producing counterfeit Brazilian visas and passports in eastern African countries for their paying customers, crossing them into Peru, and then taking them northward to the U.S.-Mexico border by bus, boat, and foot.
The investigation involved a variety of U.S. agencies with ICE-HSI and the Southern Command at the forefront, but was handed over for prosecution to the Brazilians, I'm told, so that country can put to use a new counter-smuggling law passed in 2017 as part of a national public security plan to counter transnational border crime. (See the section on Brazil in the U.S. State Department's "Country Reports on Terrorism 2017" for more information.)
Investigations like this one in Brazil really matter to U.S. homeland security because that country has long been a primary staging groundfor special interest aliens flown in from around the world for the northward trek to the American border.
This was only the most recent ICE-HSI counterterrorism coup that can only be said to have improved immigration security. Here are some others from the past year, some of which likely worked in concert with the three just busted in Brazil:
The Brazil bust should be marked as another significant counter-terrorism/border security coup, because, especially taken together with other operations, it stems the flow of higher-risk migrants, at least for a time. Those who will undoubtedly step in, eventually if at all, to replace the arrested will know the heat is on with Brazil fully in the game and perhaps feel a need to take fewer clients and at a slower pace. All of that is better than allowing these kinds of smugglers to thrive on a feeling of impunity