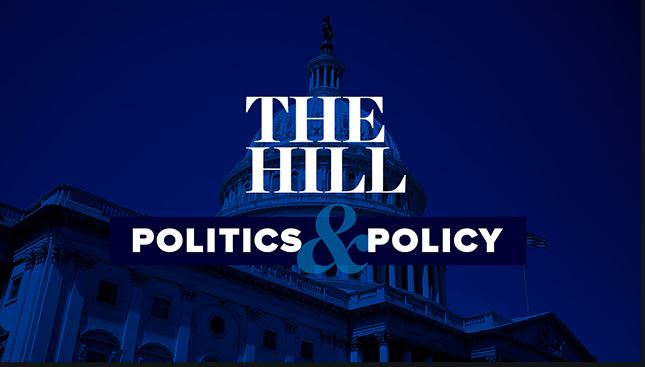 Border surge includes people from countries other than Central America, highlighting terror threat
By Nolen Rappaport, opinion contributor for The Hill, May 18, 2021
The governors of 20 states sent a letter to President Joseph Biden and Vice President Kamala Harris in which they ask them to take action immediately on the crisis at the southern border. According to the governors, contrary to what the administration has been saying, the border is not closed or secure.
In fact, Customs and Border Patrol (CBP) has reported a staggering surge in illegal border crossings: 172,000 in March, the highest number in nearly 20 years; as well as 18,890 unaccompanied children, which — the governors note — is the largest monthly number in history.
They blame Biden. He "incentivized an influx of illegal crossings by using irresponsible rhetoric and reversing a slew of policies — from halting border wall construction to eliminating asylum agreements to refusing to enforce immigration laws."
Brandon Judd, president of the National Border Patrol Council, also blames Biden for the crisis.
A border patrol agent said, "We have so many people coming across, and then we're out there killing ourselves to catch them, rescue them or whatever it is, and then they're being released. Why even bother?"
Some agents are reportedly calling Biden "Let 'Em Go Joe."
The situation is actually worse than the governors indicated.
CBP's monthly totals do not include illegal crossers who are detected by surveillance technology but are not apprehended. These crossings are referred to as "got-aways." Border Patrol Deputy Chief Raul Ortiz said that the agency is recording 1,000 got-aways a day.
Biden chose a futile strategy for controlling the border
Biden appointed Harris to lead the administration's efforts to persuade Mexico and the Central American countries to address the root causes that push people to flee their homes in the first place. And he is proposing a $4 billion four-year plan for decreasing violence, corruption and poverty in the Central American countries.
The "root causes" approach has been tried already. Between fiscal 2013 and fiscal 2018, the United States gave $2 billion in aid to Central America. And the Obama-Biden administration sought to promote economic prosperity, improved security, and strengthened governance in Central America in 2014 with its U.S. Strategy for Engagement in Central America program.
These programs didn't work then and aren't working now.
he border patrol apprehended 85,326 aliens from the northern triangle countries in March and 78,252 in April.
The differences between conditions in Central America and the United States are too great, particularly the economic conditions. The average annual income in El Salvador is $4,000; in Guatemala it is $4,610; and in Honduras it is $2,310. In the United States it's $65,850.
In any case, it is a long-term strategy, and the current border crisis requires immediate action.
Illegal crossers from other countries