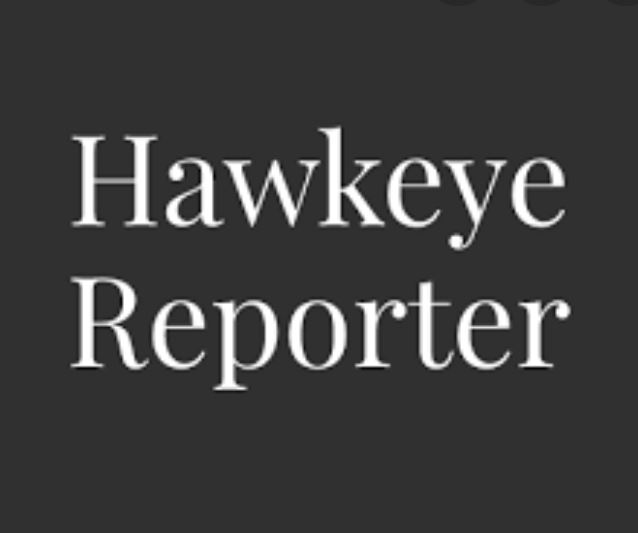 By Savannah Howe as published August 9, 2021
Texas' border crisis is so severe that states from the northernmost portion of the country, including Iowa, have stepped in to help.
Last month, Iowa Gov. Kim Reynolds announced that the Hawkeye State will foot the bill for troopers sent to the Texas-Mexico border to fight trafficking violence. Reynolds also recently sent 29 troopers to Del Rio, Texas, for 16 days, according to ABC News. Iowa also sent 30 soldiers from the National Guard to assist at the border.
Todd Bensman, Senior National Security Fellow for the Center of Immigration Studies, told Hawkeye Reporter that Republican governors like Reynolds are trying to fill in at the border where the federal government is failing.

Todd Bensman | www.toddbensman.com
"Their constituents expect and demand that they do something, and so they are responding to their bases," Bensman explained.
From a tactical standpoint, Bensman said that the Border Patrol has been pulled off the frontlines "dealing with the fallout from a Biden policy of allowing in all family units and unaccompanied minors."
With Border Patrol agents needed elsewhere, other states have arrived to fill in the gaps. Troopers sent to assist consist of road troopers, members of an Iowa State Patrol tactical team that responds to high-risk situations, command staff and an investigator. Govs. Pete Ricketts and Kristi Noem will also send troopers to the border, according to statements made at the Tri-State Governor's Conference in South Sioux City, Nebraska.
"(Border Patrol) agents spend all of their shifts processing these people in, doing administrative work, babysitting duty and providing supplies to the families. This leaves huge sections of the border open to drug traffickers and contraband smuggling going both north and south," Bensman said. "State troopers and national guardsmen are used to fill in these holes, and patrol for drug trafficking and alien smugglers."
Out-of-state troopers also direct immigrants to Border Patrol field processing stations. The Iowa Department of Public Safety said that the 5% of the department's workforce deployed to the border will "not compromise the department's ability to provide public safety services to Iowans," according to ABC News.
Debbie McClug, spokeswoman for the Iowa Department of Public Safety, compared the scope of the assignment to yearly summertime deployments for officers to patrol the Iowa State Fair or RAGBRAI.
After having spent time with the Texas Department of Public Safety, both on the ground at the border and in the air, Bensman said that the extra human resources provided by other states to Texas are performing important work.
"(They are) deterring and pressuring drug smuggling and other criminal activity while Border Patrol agents are on babysitting and processing duty," Bensman said.
The border situation may be in dire need of intervention, but why the dramatic spike in severity in recent months? According to Bensman, that trend traces back to the Biden administration.
Texas Gov. Greg Abbott said that "things have changed so quickly and so dramatically (at the border) under the Biden administration" that it has been "amazing and disastrous," New York Post reported.
Not only policy experts and lawmakers are concerned. A poll of 907 adults from June 27-30 showed 51% of Americans disapproved of Biden's handling of the current border crisis, with 33% satisfied with his actions, New York Post reported.
"According to countless interviews I have conducted with immigrants en route to the U.S. border, in Mexico and in Central America over the past year, they are coming to take advantage of expected or actual Biden administration policies," Bensman said. "These policies have been heard far and wide across the world of aspiring immigrants, prompting them to come take advantage of what they perceive to be an open border."
The Senior National Security Fellow explained that prospective immigrants hear that people with children get a "free pass" across the border into the American interior, prompting them to uproot their families and head for the United States.
"They also heard the president, vice president and DHS secretary say repeatedly that no child would be left behind in Mexico, which prompted families to send their children alone over the border to be reunited with relatives already inside," he said. "So (immigrants) are rushing en masse to get in, according to them."
The 180,000 migrants apprehended at the southern border in May were the highest level in more than 20 years, the U.S. Customs and Border Patrol reported according to the New York Post.
What can be done to permanently mitigate the crisis?
"Restore deterrence-based deportation, 'Remain in Mexico' and other policies that have proven to act on decision-making processes among immigrants," Bensman said.
As a result, people looking for residency in the U.S. would be mindful of the costs associated with immigration if there's a chance the expenditures won't result in a successful permanent entry into America.
"Deportation means that money is lost," Bensman said. "Others hear about the lost investment and won't spend it themselves. That's the essence and purpose of these policies."