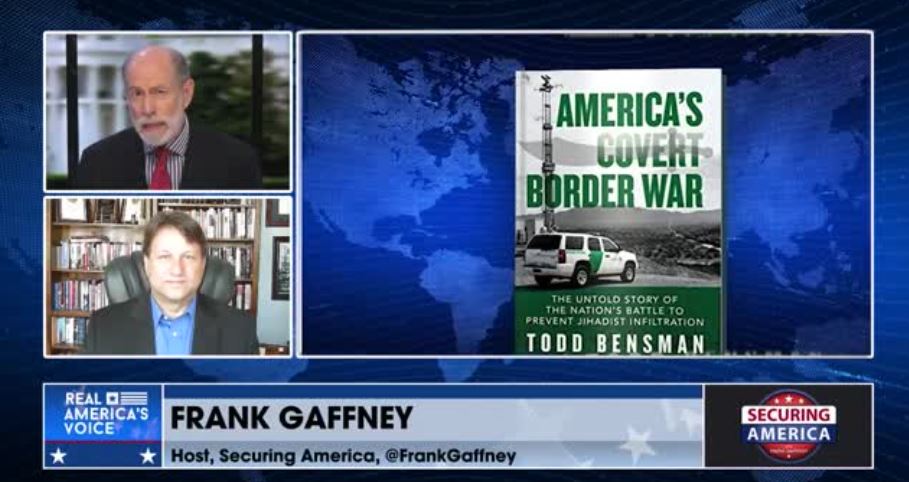 On Securing America TV with Frank Gaffney. Excerpts:
Frank Gaffney: You have been following, assiduously, the problem of immigration both before the Biden-Harris administration turned up and made it vastly worse. I know you have been following the second of those two, Kamala Harris's travels in Latin America, Central America, this past week. What did you make of her pursuit of the so-called root causes of this immigration crisis? How'd she do?
Bensman: You have to remember that people who live in Latin America hang on every word that comes out of senior-level politicians. And they heard Kamala Harris for months, when she was running for president, say that she was going to swing open the gates wide, that everybody was welcome, that there would be health care for all and no deportation and she wanted to decriminalize illegal entry. And then she goes down to Guatemala and says, 'don't come! Everybody, don't come!' And I think that that just destroys her credibility and the ability of the American leadership to say or do anything.
Gaffney: Since the gate is wide open up north, they would further discount anything that she would say. The question is what kind of root causes is she actually thinking she's going to be able to address in Central America and how was that received, as well?
Bensman: America has a long history of trying to build nations, of nation-building, and I think it's a discredited idea dating all the way back to Vietnam. We haven't had any real success with nation-building since the Marshal Plan after World War II. Listen, nation-building doesn't work. It's discredited. And furthermore, it's not just Central Americans who are crossing the border. There are immigrants from all over the world. A lot of Haitians. A lot of Cubans. And so what are we going to do? I'm not hearing anybody recommend that we rebuild Cuba or Haiti. The whole thing is just absurd on its face.
Gaffney: Talk to us about two Yemenis who were picked up, and what is the warning that should have been taken from that and what the FBI is doing about it?
Bensman: Sure, in the midst of this mass migration crisis, at the beginning, two Yemenis were apprehended by Border Patrol in Calexico, California, having just crossed. They were on the FBI's terrorism watch list and one of them was on the No Fly List. Their apprehensions were put out in a CBP press release that was taken down within hours and nobody has ever asked about it since then. The FBI Director, Chris Wray, was finally asked about it by Congressman Tom Tiffany, who just returned from the route in the Darien Jungle of Panama, through which these Yemenis came and through which a lot of Yemenis – and a lot of people from all over the world – come. The director confirmed that there was an active investigation, that this actually happened, and that there is a terror threat at the border. And I'm grateful to Tom Tiffany. No one else has asked about this.