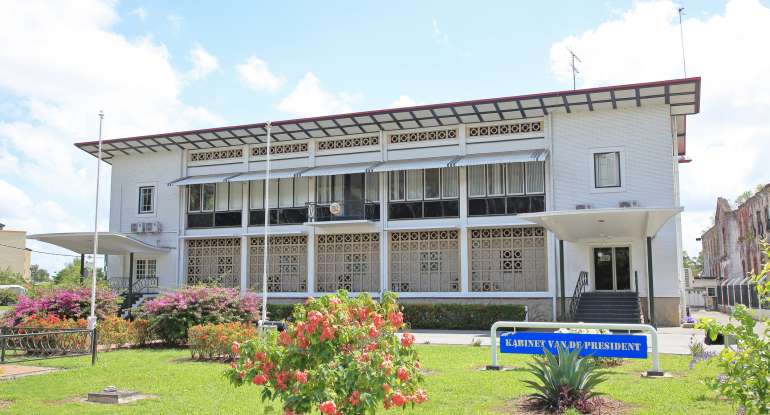 Last year, a few foreign news outlets reported an alleged local ISIS plot to murder the U.S. ambassador to … Suriname. My curiosity was piqued — an ISIS franchise in South America? — but coverage has been extremely rare.
To date, no American media outlet has regarded an ISIS plot to murder an American diplomat in Paramaribo as newsy enough to send a reporter there, or even to ask around in Washington. These events are so unusual that the U.S. State Department's most recently released Country Reports on Terrorism, in its section on South America, doesn't even offer a section about Suriname.
Here's what is known, as best as can be pieced together from local news outlets in the former Dutch colony of 500,000 Dutch-speaking people. (Suriname, by the way, is nestled between Guyana and French Guiana, which are on Brazil's northern border to the east of Venezuela. One other terrorism-related oddity about Suriname: the son of former President Desi Bouterse — who had ironically worked on the country's national counterterror unit — is currently in a U.S. prison serving time for attempting to support Hezbollah in a conspiracy to traffic in narcotics.)
This story broke on July 23, 2017, when "information from foreign intelligence agencies" and local sources led to SWAT raids and the arrests of two Dutch-Surinamese brothers, Raoul A. (35) and Nasser A. (31), who had started a Sharia law-compliant butchery. Several other suspects were arrested as well. A reported target of terrorist plotting was career diplomat Ambassador Edwin R. Nolan, who arrived at his appointed post in December 2015 and who apparently remains on post. There's been some unresolved, contradictory reporting about whether the ambassador and embassy were credibly targeted, or targeted at all. But information has been scarce, and the American embassy has not commented.
The brothers were among five suspects "believed to be Muslim" who were initially arrested, according to local reporting. One of the suspects reportedly was the daughter of Ronnie Brunswijk, a member of Parliament and former guerilla commando. Brunswijk confirmed that his daughter, who was riding in the same car as the suspects, also was arrested but was soon released. The two arrested brothers, both born in the Netherlands before emigrating to their parents' native Suriname a few years before their arrests, were charged with terrorism-related offenses and faced trial in Paramaribo.