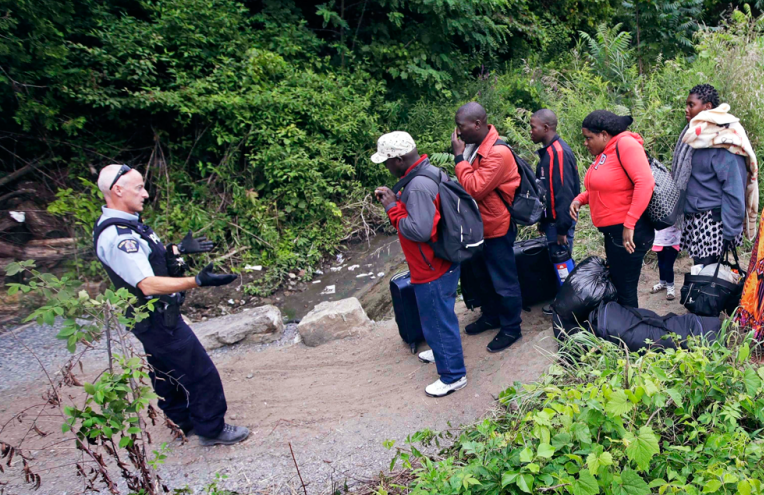 New illegal immigration trends have eluded much American notice in recent years but warrant attention now because they present relatively new public safety threats to the United States. The U.S. southern border has preoccupied most of America because it connects to dozens of developing nations to the south and is therefore far more trammeled and requires steep public investments to secure. But the northern border bears watching too because not all is well.
By Todd Bensman as originally published by the Center for Immigration Studies May 7, 2020
In late March, U.S. Border Patrol investigators pulled over a taxi van just this side of the Vermont-Canada border and found quite the smorgasbord of international travelers inside. Behind the driver – a naturalized U.S. citizen from Iraq – were five Mexican nationals and a citizen each from Gambia and Niger. The Iraqi had driven them southward out of Quebec and into the United States.
Due to temporary Covid-19 border policies, the Border Patrol officers immediately returned the Mexican and African passengers to their Canadian counterparts just up the road but filed a federal human smuggling complaint against driver Alaa Abdulsalam Arif. The driver had been operating his cab shuttle business (and now, allegedly, a human smuggling enterprise) out of Essex Junction, Vermont to and from destinations along the border, Burlington airport, and southern Quebec. (Arif declined to discuss his arrest or case when I called him and said he was the victim of serial misunderstandings).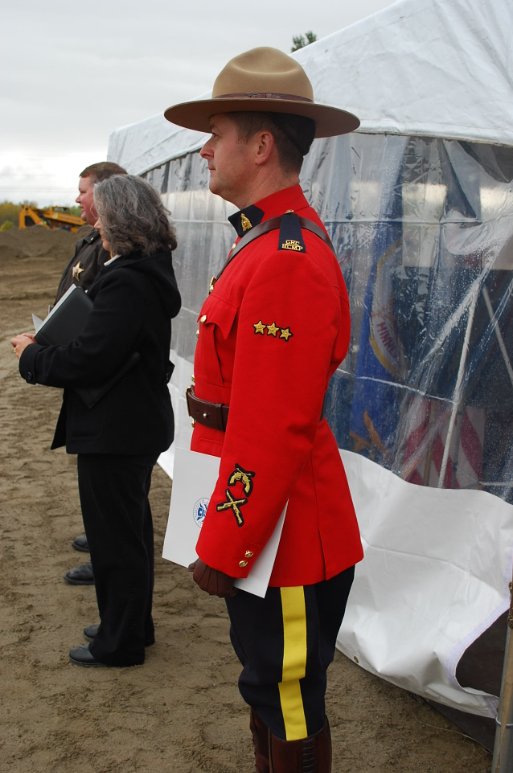 But how is it that his clientele on the foiled March 21 trip southward from the Canadian border were Mexicans and Africans? Picking apart this case opened vistas on broader illegal immigration trends that have eluded much American notice but warrant emphasis because they are relatively new, quite unusual, and potential public safety threats to the United States.
First, the Canadian border-crossing Mexicans.
Increased Mexican cartel operative and U.S. border crossing counts
In November 2016, Canadian Premier Justin Trudeau rescinded visa requirements for all Mexican citizens and instituted simpler pro-forma electronic travel authorizations (ETA) instead, a $7 online affair. The new screening system bestowed visa-free status on Mexican nationals, reversing a visa requirement put on Mexico in 2009 because of widespread refugee-asylum claim abuses. Trudeau's recension, which he first floated as an election promise, now makes it easy once again for Mexicans to fly over the United States to any Canadian city and then cross in from there, as I'll show soon.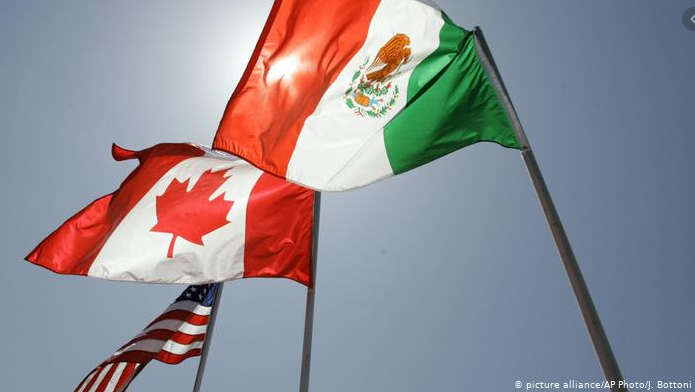 "Lifting the visa requirement will deepen ties between Canada and Mexico and will increase the flow of travelers, ideas, and businesses between both countries, Trudeau said in an announcement at the time.
The result was both predictable and predicted. By mid-July, 2017, leaked Canada Border Services Agency intelligence reports said Mexican cartel operatives – "drug smugglers, human smugglers, recruiters, money launders and foot soldiers" – were turning up in greater numbers than ever before. Global News, which published the intelligence reports, quoted them as saying Mexican crime groups such as the ultraviolent Sinaloa cartel had turned up in Canada and would "facilitate travel to Canada by Mexicans with criminal records." Besides the Sinaloa Cartel, Mexican entrants were identified as belonging to La Familia Michoacana, Jalisco New Generation and the Lost Zetas cartels.
Whereas the reports said 37 Mexicans linked or possibly linked to organized criminal groups had entered between 2012 and 2015, 65 involved in "serious crimes" were identified midway through just 2017, compared to 28 in 2015. Another 15 Mexicans cited for national security problems had been caught the first six months of 2017, more than the two previous years combined. By May 2019, at least 400 Mexican criminals connected to drug trafficking, to include sicario hitmen, were plying their trades in Canada, at least half of them in Quebec where Arif operated, according to a May 24, 209 report in The Toronto Sun and other Canadian media outlets.
Overall, Canada saw a 1,400 percent spike in the number of bogus Mexican refugee claims by the end of 2019, the vast majority naturally rejected, and of associated detentions.
In the context of U.S. homeland security, how Mexicans exploited the Trudeau policy matters because almost immediately U.S. Border Patrol began catching hundreds more Mexican nationals than usual (and also, Romanians who were granted visa-free status in 2017) as they crossed through un-walled or rarely patrolled forests and fields between official ports of entry. The Washington Examiner confirmed one new smuggling route, which had Mexicans flying on their ETAs into Montreal and then smuggling over the U.S. northern border en route to northeastern cities.
It would make sense for non-criminal and criminal Mexicans alike to illegally enter the U.S. via the northern border since far more public investment in walling, technology surveillance and Border Patrol concentrations make for higher risk of southern border apprehension, by magnitudes.
Because fewer agents per mile patrol the forested northern border, CBP apprehension data probably is a less accurate indicator of successful illegal entries there compared to the more intensely patrolled southern border. But for what they are, the CBP apprehension numbers do show a hefty increase in apprehensions of Mexicans after the visa requirement was lifted in late 2016. From 2013 through 2016, apprehensions of Mexicans ranged from about 1,400 to about 1,700 annually. Those numbers increased to 2,245 in 2018 and 2,101 in 2019.
The March 2020 bust of Arif shows that Mexican traffic is continuing, again probably with higher numbers of successful entries than indicated by the CBP capture data. Additionally, the criminal complaint filed in the Arif case shows that one of the Mexicans in the van was a professional smuggling guide, a rarely sited northern border "coyote," southern border slang for smuggler, and a sure sign of demand for services.
Florentino Tejeda-Perez, 35, had no criminal record in the United States, although in 2001 he took three voluntary return orders to Mexico (a phone number for him listed in the complaint blocks incoming calls, so I could not reach him for comment). During the smuggling investigation of Arif, Border Patrol investigators came to believe that Tejeda-Perez's clothing, appearance and behavior was "consistent with individuals serving as foot guides, leading other aliens into the United States from Canada through fields and wooded areas as part of an alien-smuggling event."
None of the other Mexican passengers had criminal histories that turned up in CBP databases. Which does not rule out criminal activity history in Mexico not entered in American systems.
The Africans and an Undeclared Immigration Victory for Trump
That a Gambian and someone from Niger were on board Arif's taxi van points to a scarcely acknowledged immigration victory and phenomenon of the Trump presidency. Since Trump entered office with an agenda to start enforcing U.S. immigration law, to include deportations of those who have exhausted all of their rights in the system, tens of thousands of deportable aliens – those U.S. immigration services would otherwise have to track down, arrest and expensively send home to distant countries – have slipped north into Canada through an obscure Canadian legal loophole and become their problem. Here's a quick down and dirty on why that's happening:
Under a Safe Third Country Agreement, neither Canada nor the United States accept asylum claims of people who have already filed in one or the other country. This is to prevent "asylum-shopping." But migrants and emigres around the world have discovered the agreement only applies to those who enter at Canada's established ports of entry, not when they cross illegally over the land border. So, more than 50,000 people, many of them having gone underground to evade ICE officers, crossed illegally for a second shot at the asylum apple they're not supposed to have. Some of the crossings have become rather locally notorious, such as "Roxham Road" in upstate New York.
It is good that so many deportable thousands have left the United States, in their loophole gambits to claim Canadian asylum and won't have to be expensively tracked down and repatriated on passenger jets home at U.S. taxpayer expense.
The United States no doubt ruled quite a few of them deportable based on their criminal conduct while here.
At issue is whether some of these problematic migrant opportunists are now returning.
Why migrants from Gambia and Niger might be crossing south into the United States probably is rooted in the fact that Canada is denying refugee status to large numbers of these northward-crossing migrants, well over half, possibly also for disqualifying reasons like criminality and fraud. For instance, more than 90 percent of the Haitians who left the United States over the Canadian border were denied and repatriated.
The court filing doesn't spell out why the men from Niger and Gambia were heading south. But a good bet is that after they initially fled American deportation to Canada, Canada tried to deport them, and they figured illegal life on the run in an America, where the White House might soon be controlled by a Democrat, was worth a shot. It wouldn't be the first time illegal immigrants gambled on Democrat control in 2021, as I reported in January.
The Gambian was clearly illegally present in the United States as long ago as 2009, when he fled his vehicle and property at the Detroit Ambassador Bridge in Michigan during a secondary inspection with CBP. More than a decade later, in March or April 2018, he "departed the United States" and "applied for refugee status in Canada," the complaint stated. The Niger national was deemed inadmissible in the United States back in 2016 and was processed for expedited removal, according to the criminal complaint.
The arithmetic indicates that Canada rejected both. Caught between a rock and a hard place, they probably smuggled back over hoping to survive until Democrats win in November and stop enforcing deportation orders.