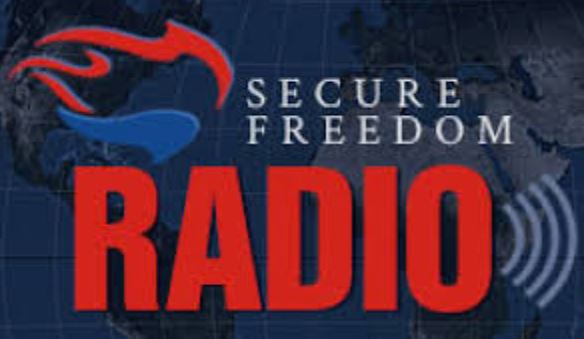 Listen to the March 13, 2021 show
Excerpt of Bensman comments from the show:
"The numbers are in, so last month – February – 100,000 migrants were apprehended at the southern border, which puts us soundly in crisis mode on the order of 2019. That's just the apprehended migrants. There are probably thousands and thousands more who were runners, who did not get caught, who are moving into the interior. And while that's happening at the southern border, all of it fomented directly by Biden administration policy and messaging… Like for example, Alejandro Mayorkas, the DHS Secretary, recently said at a White House press conference, 'We're not asking you to not come to the United States, just wait a little while.' Which is an extraordinary statement supporting illegal activity by the nation's highest law enforcement official in the president's cabinet. At the same time, you have migrants throughout the Americas who are heading this way from countries in the Middle East and Africa… South Asia – Afghanistan, Pakistan, Somalia – who are on their way from all over the Americas to the U.S. border. Which presents a unique national security specter."
  Regarding America's Covert Border War:
"For one thing, we definitely know that the border management systems – the processes of detention and asylum and all of those kinds of record-keeping systems – are breaking down right now under the crush of just the volume of migrants coming across. We can't really detain even the children being forced to separate from whichever adult they came in with. When you have a circumstance like that that, you also have a breakdown of the security vetting that would normally go into people from, like, Somalia who cross… Yemen. We just saw 11 Iranians cross in Arizona recently and we know there'll be a lot more like them coming across now. The question will become, are we just going to be giving them notices to appear and let them just go on into the interior as well? Or is there going to be detention of those people?  I think probably not. I think it's predictable that people from the Democratic Republic of Congo, which has a significant ISIS presence – a horrendous ISIS militia – that is just slaughtering villagers throughout this one region. We don't know who these people are who are coming across. When you have a breakdown of the system, you have Europe. Just the other day, an Afghan asylum seeker who crossed in, 22 years old, did a knife attack spree in Sweden, slashed a bunch of people. The police came. There was a gun battle. They shot him and took him into custody. And there have been many, many attacks just like that of migrants who got in unvetted. So there is proof of concept over in Europe. We just have to pay attention and apply it to our own border. And I hope the Biden administration is paying attention.