New research establishes the extent to which violent Islamic jihadists infiltrated over land borders as a new method to clandestinely reach targets throughout Europe, a first in contemporary terrorism history. This series for Townhall explores the implications for U.S. border security.
Read Part I of this series, "A New Terror Travel Tactic is Born," here.
By Todd Bensman as originally published December 2, 2019 in Townhall
Acting on a U.S. Homeland Security Investigations Wanted alert in June 2019, Nicaragua arrested four migrants from the Middle East who had just crossed their border on a journey north to the U.S. border. The American alert had listed two Iraqis and an Egyptian as possible ISIS terrorists. Another Egyptian had been picked up with the three.
Knowledgeable intelligence community sources said an informant based in Brazil had fingered the men as ISIS operatives, which prompted DHS to send its Wanted alert to countries along known smuggling routes that connect the Middle East to the U.S.'s southern border. Nicaragua handed the men over to Costa Rica, where U.S. intelligence and law enforcement officers no doubt got at them.
No update on the suspected ISIS operatives has become public.
But this case is one of many just like it that help answer a lingering question about the porous American border, one consequential to U.S. national security and immigration policy: Why has no Islamist terrorist breached it to commit a successful attack on U.S. soil?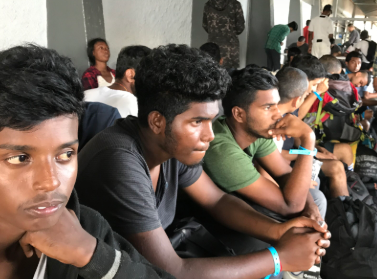 A new study published by the Center for Immigration Studies, which authenticated terrorist border infiltration patterns in Europe, provides answers along with a warning. Chief among the answers is that, unlike the European Union, the U.S. secretly built a security infrastructure throughout Latin America that has detected and interdicted migrant-terrorists before they could potentially attack. So far. As for the warning, the risk of border infiltration persists, in part, because that same security cordon is neglected and easily defeatable.
A Clandestine U.S. Counterterrorism Effort in Latin America
That conclusion is based on informed analysis since, obviously, prevented terror attacks cannot be confirmed and tallied. But the largely unknown American effort almost certainly took identified prospective migrant-terrorists offline before they could kill, tragically unlike the infiltrators did throughout Europe, as Part I of this series demonstrated.
What does this effort look like?
After 9/11, legislation required the nation's border security agencies to figure out ways to stop terrorists from infiltrating over the border. Homeland decided to target the flow of 3,000 to 4,000 migrants already known to be smuggled from countries of terrorism concern in the Middle East, South Asia and North Africa. Programs targeted such "special interest aliens," as they were dubbed, far south of the border.
ICE's Homeland Security Investigations, for instance, deployed agents to dozens of transit countries to disrupt special interest alien smuggling networks, aided by the U.S. Navy and spy satellites. Also, the U.S. equipped transit countries like Panama and Costa Rica to collect biometrics information on transiting special interest aliens. FBI and DHS agents stationed in Mexico conducted interviewed special interest aliens inside Mexican detention centers and also in Panama and Costa Rica. They trained local proxies to do the same and forward the intel.
At home on the border, starting in 2004, the FBI and DHS did the same interviews in detention centers, collected pocket trash, and checked terrorism databases and foreign intelligence repositories.
FBI informants sometimes were placed inside detention centers.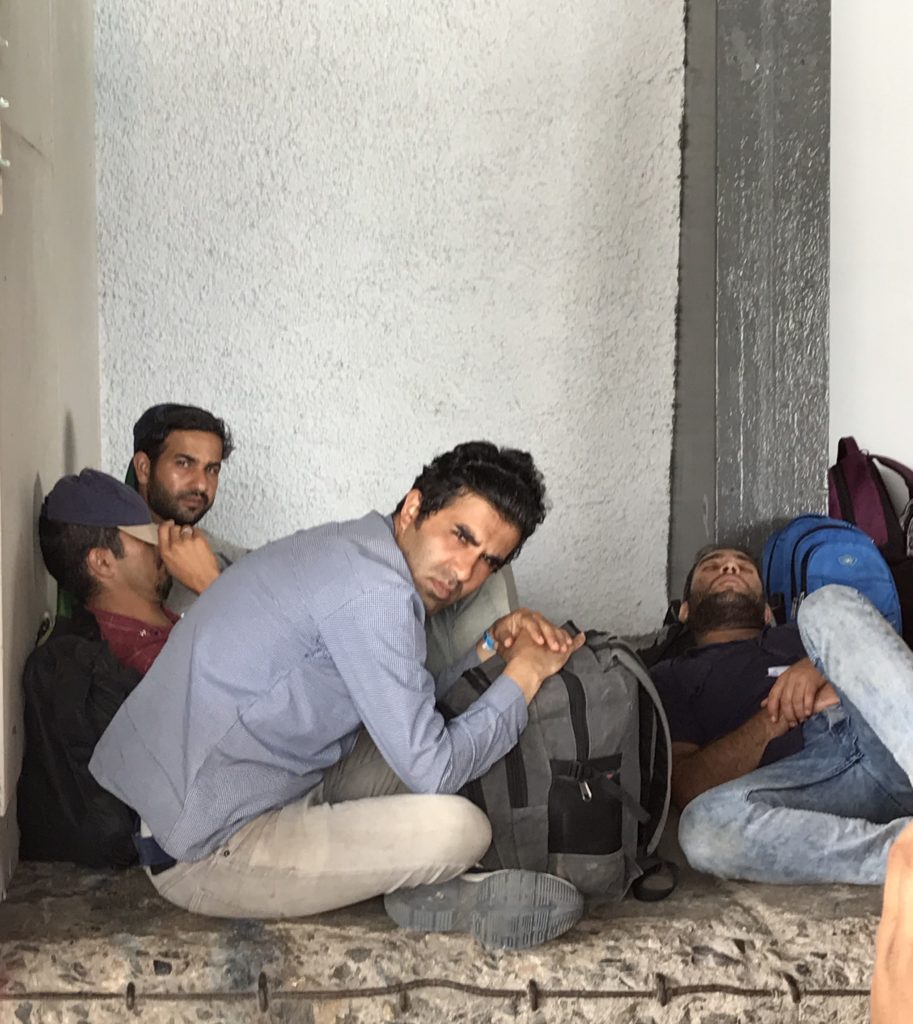 With a little luck and serendipity, this cordon paid a completely unrecognized safety dividend.
For example, just between 2012 and 2017, these systems reportedly identified more than 100 special interest migrants – at least 20 "Known or Suspected Terrorists" per year – apprehended at the border or en route through Latin America who were already listed on U.S. terror watch lists. That means they were either suspects in plots or attacks or are directly or indirectly involved with those who were, which means they were higher risks to public safety. it is worth remembering that a mere 19 al-Qaeda hijackers attacked in New York and Washington, D.C. on 9/11. Smuggling investigations since 2017 identified numerous additional terror-watch-listed migrants from Somalia, Afghanistan, Yemen, and Pakistan.
American efforts have picked up many others not on watch lists. The Somali national Abdullahi Omar Fidse is emblematic. Fidse had himself and his wife smuggled to the Texas border in the summer of 2008, where they requested political asylum. While still in a Texas detention center waiting to post bond, though, he confided to an undercover FBI informant placed inside.
According to court records from his 2010-2013 immigration fraud case, Fidse said he was a combat-experienced soldier of the Somali terrorist group al-Shabaab who'd come for an unspecified operation. He'd been a plotter in an aborted plan to attack the U.S. ambassador in Kenya and kill his protective U.S. Marine detail, confided he received military training at a camp run by an Afghanistan war mujahedeen, knew how to operate heavy weapons and once procured a $100,000 battle wagon for al-Shabaab blown up in battle.
He was not baselessly boasting, either; Americans found a phone number in Fidse's cell phone memory card belonging to an al-Shabaab terrorist implicated in the 2010 Uganda soccer fan bombings that killed 76 spectators.
We'll thankfully never know what Fidse might have wrought once inside America had he not encountered the FBI informant. He is among at least 15 border-crossing terror suspects with resumes just as fearsome. At least some must have been prevented from attacking. Many other apprehensions, each a potential plot disruption, no doubt remain classified.
Holes in the Security Cordon and Europe Elevate the Risk
Don't get too comfortable.
Despite some U.S. counterterrorism success, the CIS study concludes that "significant vulnerability to border infiltration" persists due to "ineffectiveness of effort, inconsistent application, discordant inter-agency coordination, and a highly dysfunctional asylum system."
One Somali carrying the jihadist gene got through and attacked – albeit in Canada. Abdullahi Sharif crossed the southern border into California in 2011, ignored supervised release conditions, and was accepted by Canada as a refugee. By 2015, he was on Canadian intelligence services radar for extremism. In 2017, he conducted a double-vehicle ramming attack in Edmonton, carrying an ISIS flag, that critically wounded five people.
Others like him could wash, rinse and repeat because: ICE-HIS human smuggling energy abroad has been diverted to drug investigations. FBI and DHS agents don't conduct threat-assessment interviews of all apprehended special interest alien. The FBI stopped conducting universal interviews in 2011 for all but high-priority ones. Many undoubtedly go free with minimal vetting, especially at times like now when hundreds of thousands of Central Americans are crashing all systems.
This state of affairs is even more problematic since many show up at the border with no identification other than a proffered name that may as well be Mickey Mouse.
"You interview them, run every database possible, fingerprints, watch lists, check their stories… Could we be fooled? Of course," one FBI agent said.
Perhaps most problematic are Government Accountability Office investigations that consistently find the U.S. political asylum processes are riddled with high rates of undetected fraud and lengthy backlogs that outpace even Europe's. This matters because the research shows that most terrorist border infiltrators exploited failed European asylum systems to kill and plot.
Success Begets Success
Beyond these broad, exploitable security gaps, the risk of terrorist-migration infiltration through the southern border probably increased after the European infiltrations for no other reason than that they almost certainly were noticed as successful and replicable.
It is baseline human nature to notice success, things that work, and to copy them. ISIS repeatedly boasted of their infiltration feats in online forums to an audience far beyond their own cohorts to all Islamic terrorist organizations, then planned one itself. In 2016, in the afterglow of European successes. ISIS reportedly arranged for a team of Trinidadians to be smuggled from Syria over the U.S. southern border. What became of the plan is unclear.
But no one should assume time has dampened desire. Higher expense, longer distances and the chances of American interdiction will not likely keep a determined, well-financed terrorist from trying. Now is the precisely the wrong time for complacency, as I'll show next week.
Read Part III : Like in Europe, America's Asylum System Abets Terrorist Infiltration at the Southern Border