Parsing Immigration Policy, Episode 50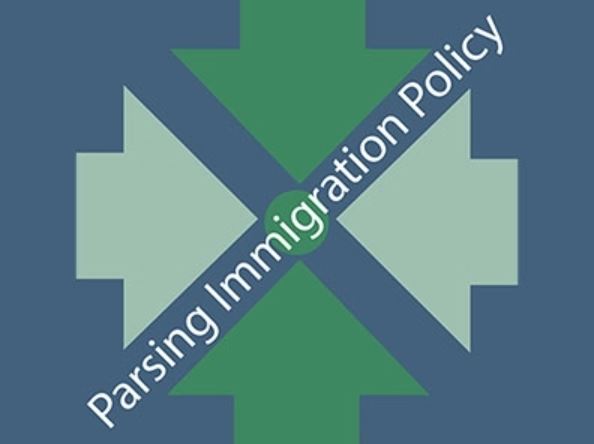 Summary
Texas Governor Greg Abbott ordered "enhanced safety inspections" of commercial trucking coming off the international bridges from Mexico in response to the news that the Biden administration would be lifting the Title 42 pandemic-related orders, causing migrant numbers entering the United States to potentially surge to 18,000 a day. Texas Department of Public Safety inspectors disrupted international trade at America's busiest commercial ports of entry, sending a clear message to Washington and Mexico that Texas demanded action to stop mass immigration across the Rio Grande.
Biden has not pushed Mexico to stop waving migrants from all over the world to the U.S. border, but Abbott now has and the results are in. The governors of all four Mexican states that border Texas have signed memorandums of understanding trading enhanced border security for the smooth flow of trucks across the border, upon which their economies depend.
Todd Bensman, the Center's senior national security fellow and Texas resident, discusses what he thinks these state governments can do and what the role of the Mexican government may be.
In his closing commentary, Mark Krikorian, the Center's executive director and host of Parsing Immigration Policy, discusses the record high apprehension numbers at the Southwest border that include an historic number of long-distance illegal migrants coming from beyond Mexico and the Northern Triangle. In all, an estimated one million migrants have been released into the United States since President Biden entered office. Will these numbers continue to go up?
Host
Mark Krikorian is the Executive Director of the Center for Immigration Studies.
Guest
Todd Bensman is the Senior National Security Fellow for the Center for Immigration Studies.