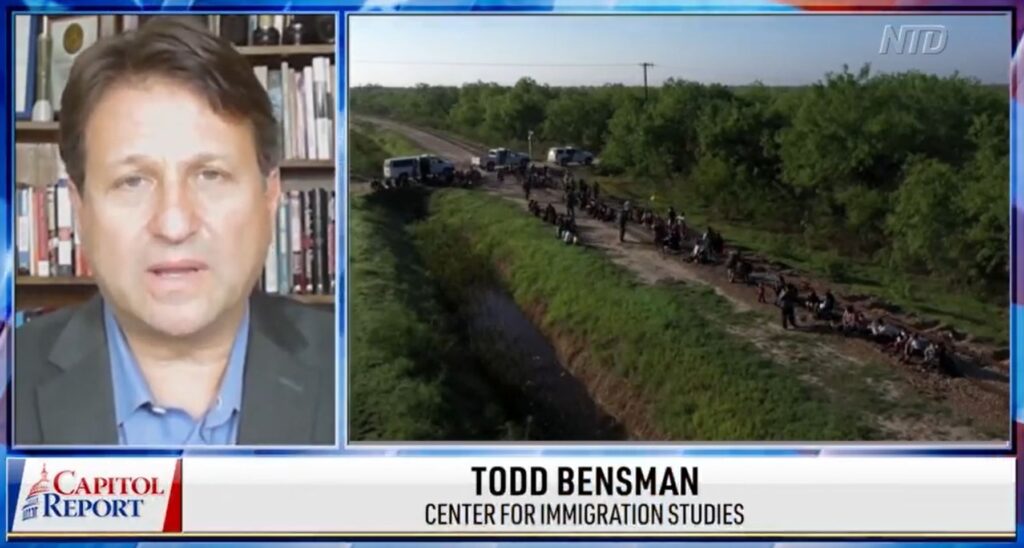 Host: Todd, where are we in terms of solutions and the overall situation on the border?
Bensman: Well in terms of the overall situation on the border, the July number of apprehensions and/or encounters are leaking out now. They're looking to be about 210,000 encounters, the vast majority with Border Patrol … migrants between ports of entry kind of caught in the brush or turning themselves in. That's very much a record high. We haven't seen anything like this in well over 20 years. June and July are normally cyclical numbers where they're low because of the heat. But the heat did not stop this surge. It went straight on up through June and July. And we're probably going to look at higher numbers in August.
Host: That's interesting. One major issue that we're hearing about, Todd, is that roughly 20 percent of the immigrants now are testing positive for the virus and they're coming into the country. What do you make of this and how can this be resolved?
Bensman: Well, there needs to be protocols to quarantine illegal immigrants who are testing positive or showing signs of symptoms. But we are getting reporting in that there is no protocol or that the protocols that they have are very inconsistently applied. We just had a family of very sick immigrants found inside a Whataburger down on the border in the McAllen area coughing and hacking and sneezing on everybody. And they were supposed to have been kept by Catholic Charities in a hotel nearby under quarantine but obviously nobody's watching them and probably there's nobody to watch them. We know that the Border Patrol tries to maintain people in quarantine on their premises but there are just too many to do that. They're having to release them on their own recognizance to NGOs that they're just hoping are quarantining and keeping track of these people. It's a very porous system. I don't trust it. I don't think anybody should be trusting this system. And a great many immigrants – tens of thousands – are being put on buses and shipped to all four corners of the United States.