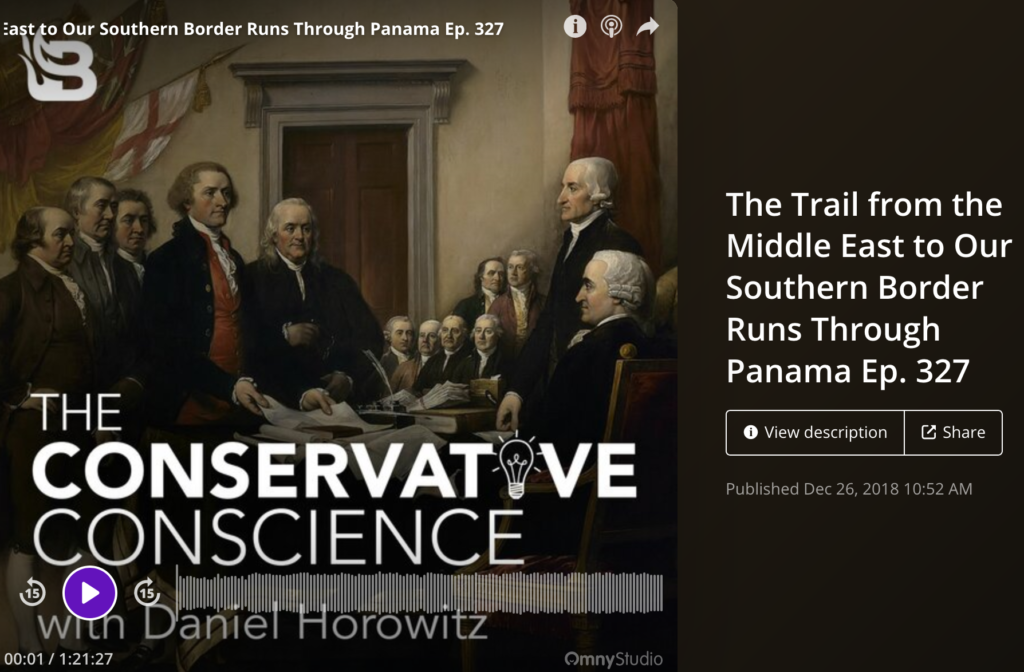 Show Description: There are many reasons why we need a border wall and reform of our suicidal immigration policies. One of the most forgotten ones is the existing flow of Middle Easterners and potential terrorists coming through Latin America to our southern border. To break down this issue, I have a special guest who is a journalist, former intel officer, and expert on counterterrorism and Latin American affairs. Todd Bensman is senior national security fellow for the Center for Immigration Studies. He recently took a trip to Panama and Costa Rica to expose the controlled flow of Middle Easterners coming north that is open to anyone who wants to see.
Todd explains how the debate over border security must focus more on the terrorism threat at our border. He personally saw hundreds of Middle Eastern migrants being shunted northward by the Panamanian government. He details the programs they have put in place, together with American personnel and infrastructure, to manage the flow and try to weed out terrorists. The media is willfully blind to the problem.
This is the sort of intel briefing that members of Congress drastically need, but they remain in the dark. Nobody in the media is interested in pursuing this angle either. Wonder why?