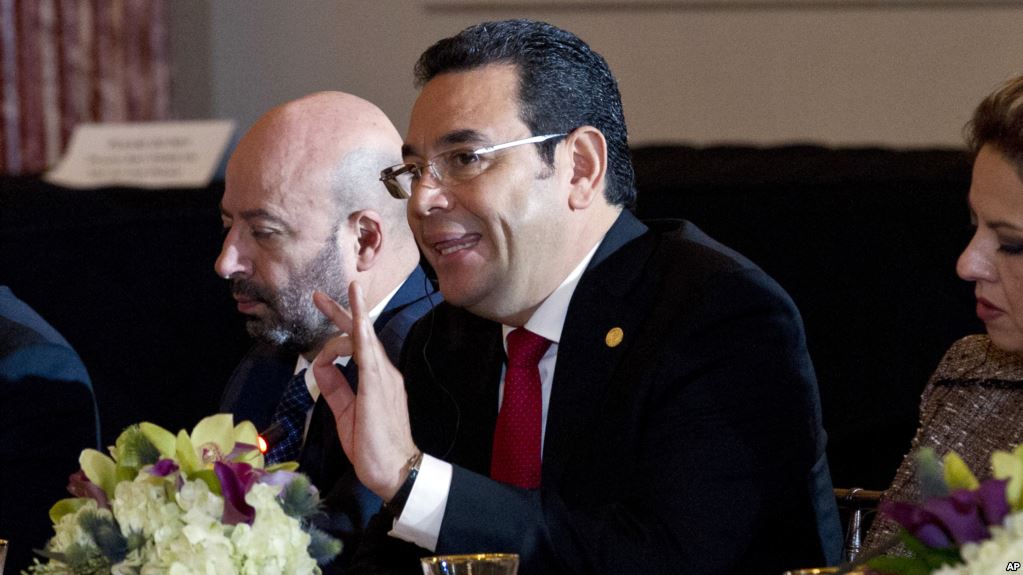 At a public conference, Guatemala President Jimmy Morales made a striking claim.
At a public conference attended by reporters and Vice President Mike Pence last week, Guatemala President Jimmy Morales made a striking claim based on what he said was classified intelligence.
The newspaper Prensa Libre quoted President Morales saying, during his turn at the lectern of a major regional security conference, that his administration had captured "close to 100 people completely linked to terrorist issues, with ISIS, and that not only have we arrested them within our territory, but they have been deported to their countries of origin."
The Guatemalan president was speaking October 11 during the second Conference for Prosperity and Security in Central America. Senior American officials were in attendance with the vice president, as was Honduran President Juan Orlando Hernandez, El Salvadoran Vice President Oscar Ortiz, Mexican Secretary of Foreign Affairs Luis Videgaray, and Mexican Secretary of Governance Alfonso Navarrete, among others.
No U.S. media reported the remarks; the Associated Press only reported Vice President Pence's speech, and the U.S. State Department posted the remarks of Secretary of State Michael R. Pompeo. As far as is known, no U.S. official has commented on President Morales' remarkable claim of apprehending so many terrorist migrants.
Healthy skepticism is warranted here. (Guatemala happens to have requested $15 billion in border security assistance, and President Morales is laboring under accusations of corruption).
But the government of Guatemala apparently is standing by the claim, one that would carry significant implications to U.S. border security and immigration policy were it to vet out as even partly true.